Im Oktober habe ich wieder einige schöne Produkte aufgebraucht, die ich Euch gerne vorstellen möchte. Einige davon habe ich Euch bereits gezeigt, doch weil ich sie so liebe, verdienen sie eine wiederholtes Liebesbekenntnis 😉 In meiner Aufgebraucht-Auswahl finden sich auch einige Kult- bzw. Hype-Produkte wieder. Also, let's go…
Kennt Ihr eines der Produkte? Welche Erfahrungen habt Ihr damit gemacht?
Alles Liebe 
Eure Michelle
Make Up Forever Ultra HD Foundation
Foundation / HD-Effekt / mittlere Deckkraft / ca. 40 Euro / z.B. über Kaufhof (Sephora)
Das sagt der Hersteller:
"Created for the very latest high-definition technologies of the film and TV industry, ULTRA HD advanced formulas look invisible on 4K camera and to the naked eye. Perfect for the makeup pros and for you.

ULTRA HD foundation feels like a second skin, but still provides medium coverage, and the light-diffusing formula looks natural and makes skin look flawless and feel moisturized. Exclusive 4K Complex guarantees invisible, natural and comfortable makeup. The fluid texture blends in seamlessly and conceals imperfections to unify the skin's texture. Great for all skin types, and features a full-range of shades to cover all skintones."
Das sage ich:
Diese Foundation hat sich als mein kleines Sommer-Wunder entpuppt. Warum? Sie ist zwar nicht ganz so deckend, beschwert deshalb aber auch nicht. Sie lässt den Teint schön frisch wirken und man hat nicht diesen Masken-Effekt, den ich einfach hasse. Vor allem im Sommer. Zudem sieht die Haut auf Fotos wirklich weichgezeichnet aus, so wie es die Marke verspricht. Kann ich so unterschreiben. Eine Alternative: die Catrice Liquid Coverage Foundation, für weniger Geld 😉
Marc Jacobs Under(cover) Perfecting Coconut Face Primer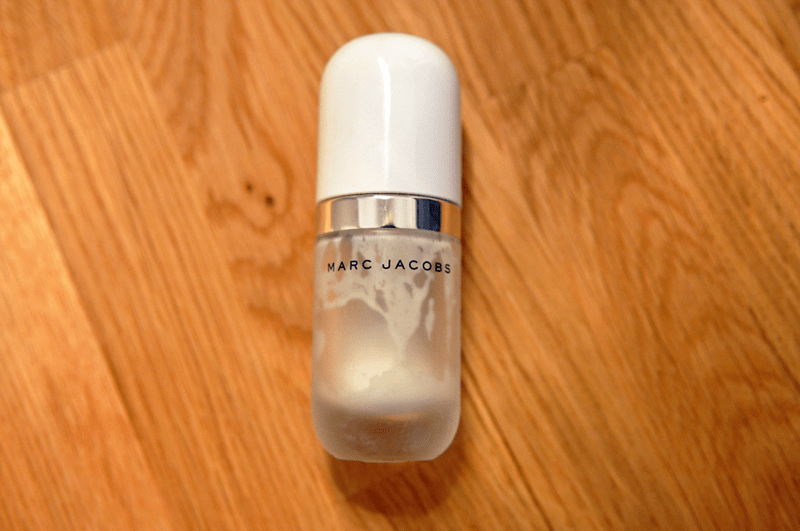 Make-up Base / Feuchtigkeitsspendend und glättend / ca. 38 Euro / z.B. über Kaufhof (Sephora)
Das sagt der Hersteller:
"UNDER(COVER) PERFECTING COCONUT FACE PRIMER BRINGS THE REFRESHING FEEL OF COCONUT TO YOUR FACE WHILE IT PERFECTS AND EXTENDS MAKEUP WEAR. WITH ITS HYDRATING, NUTRIENT-RICH FORMULA, IT IS ESPECIALLY IDEAL FOR NORMAL TO DRY SKIN TYPES TO CREATE A SMOOTH AND IMPROVED SKIN SURFACE BEFORE FOUNDATION APPLICATION. IT'S ENRICHED WITH CONCENTRATED COCONUT EXTRACTS WHICH FORM A NATURAL, VITAMIN-RICH BARRIER BETWEEN YOUR SKIN AND MAKEUP. THE COCONUT WATER-DERIVED POLYSACCHARIDE COMPLEX MIRRORS THE EFFECT OF SYNTHETIC PRIMING INGREDIENTS, ALLOWING YOUR SKIN TO BREATHE WITHOUT COMPROMISING THE SKIN-PERFECTING BENEFITS. THE RESULT IS MAKEUP THAT STAYS ON LONGER AND SKIN THAT APPEARS YOUNGER-LOOKING AND BETTER THAN EVER."
Das sage ich:
Hier habe ich bereits ausführlich über diesen Primer berichtet. Aber an dieser Stelle nochmal: ich liebe ihn! Feuchtigkeitsspendend und glättend für mich die beste Base. Muss ich mir unbedingt nachkaufen. Jetzt ist er ja auch endlich bei Sephora in Deutschland erhältlich.
bareMinerals bareSkin Serum Concealer
Concealer / ca. 28 Euro / z.B. über Douglas
Das sagt der Hersteller:
"Powered by a beneficial anti-aging serum, this full-coverage concealer has a luxuriously smooth texture that glides on like silk. This amazing under-eye concealer is designed to instantly cover the appearance of dark circles, discoloration and other imperfections for a beautifully even-toned complexion.

Formulated with antioxidant lilac plant stem cells, this multitasking concealer features high-definition optics to counteract shadows and give skin an illuminated, lustrous finish. The mineral-coated pigments in the anti-aging serum help to brighten and diffuse the appearance of dark circles and imperfections while hydrating humectants help to nourish the delicate under eye area."
Das sage ich:
Diesen Concealer benutze ich – weil etwas dunkel für die Augenpartie – gerne zum gezielten Abdecken von Unreinheiten. Ich trage ihn mit dem Applikator auf und klopfe und blende ihn mit dem Setting Brush von Real Techniques in das rstliche Make-up ein. Danach sieht man nichts mehr von den Übeltätern. Das Beste: der Concealer ist nicht austrocknend, ganz im Gegenteil. Besonders bei durch Akne-Produkte ausgetrockneter Haut sehr gut wie ich finde.
Charlotte Tilbury Magic Foundation
Foundation / mittlere bis hohe Deckkraft / ca. 40 Euro / z.B. über Net-A-Porter
Das sagt der Hersteller:
"Five years in the making, this is a new generation of anti-ageing, full coverage foundation that morphs to your face in a weightless texture, for a perfect looking second skin that lasts all day. Available in 15 shades, the new Magic Foundation range creates perfect looking skin from Lily Cole to Lupita Nyongo.

Problem skin transforms into perfect looking skin before your very eyes. The hyper-intelligent formula dispenses evenly over your skin and does not sit in imperfections. Magic Foundation is a miracle in a bottle that transforms every skin type into flawless, poreless perfection. My chemists worked for five years to create a "hyper-intelligent" formula that's totally full-coverage yet completely weightless. The formula dispenses evenly over your skin and does not sit in imperfections creating your flawless second skin. Whether you suffer from acne, redness, discolouration or dull, tired skin Magic Foundation will give you a perfect looking skin day, every day!"
Das sage ich:
Auch von diesem Make-up habe ich Euch schon erzählt (KLICK hier). Ich bin trautig, dass ich es so schnell geleert habe und möchte es gerne bald nachkaufen. Aber erst einmal habe ich noch andere Foundations zu leeren 😉
Pixi Glow Mist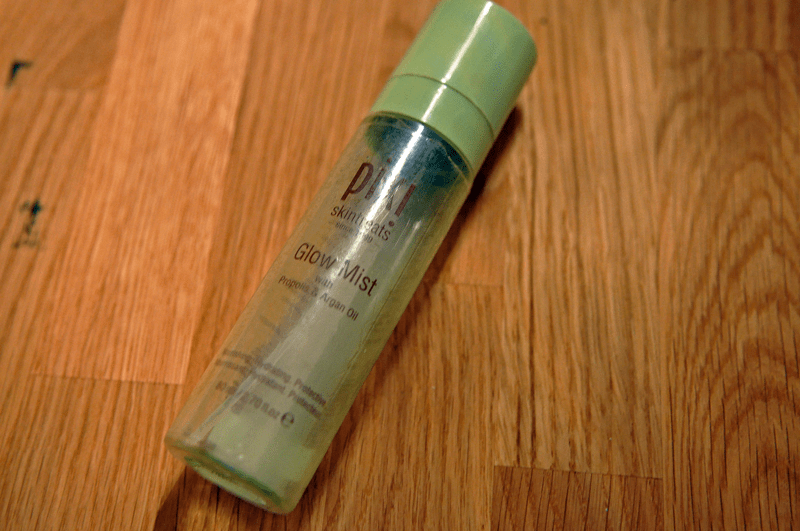 Fixierspray / ca. 20 Euro / z.B. über Douglas
Das sagt der Hersteller:
"Gives a glowing, luminous and smooth complexion
• Enriched with 13 natural oils plus propolis, aloe vera and fruit extracts
• Hydrates, protects and nourishes
• Sets makeup, adds a dewy finish and protects skin
• Refreshes makeup, hydrates and adds glow
• Suits all skin types
• Not tested on animals"
Das sage ich:
Das Fixierspray von Pixi habe ich mir bei Target in den USA gekauft. Es sollte das Make-up setten, erfrischen, pflegen und einen schönen Glow auf die Haut zaubern – das hat sich wunderbar angehört! Ob es all das wirklich kann? Meiner Meinung nach schon. Es erfrischt in jedem Fall. Und ja, es wird mit all den Ölen wohl auch pflegen (meine Haut hat nicht reagiert). Glow? Ich finde, dieses Versprechen wird tatsächlich am meisten erfüllt! Fixierung klappt auch, jedoch nciht den ganzen Tag, wie bei anderen Setting Sprays. Ich würde es mir jederzeit gerne wieder kaufen, vorzugsweise jedoch im Frühling oder Sommer.